1. Chicken Satay
A classic and downright delicious Thai appetiser, served with a chunky peanut sauce. This delicious delight is sure to be loved by kids and adults alike. If you happen to be a chicken lover, then this is sure going to be paradise for you.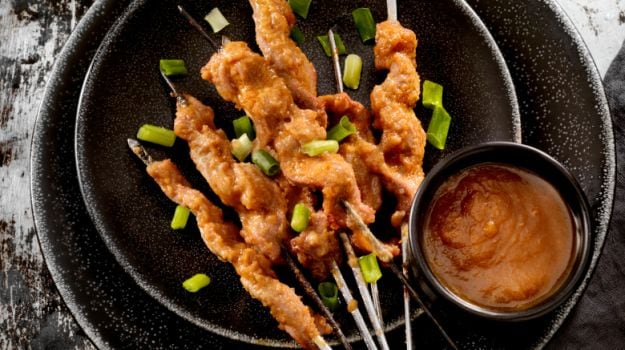 2. Tom Yam Soup with Mushrooms
Tom Yum or Tom Yam is a spicy Thai soup. It is a type of clear hot and sour soup. This vegetarian version is made with mushrooms and Thai spices. You can savour it in winter months. Pair it with roasted bread and you're done for the day.
3. Pad Thai
Pad Thai is a fried noodle dish commonly served as a street food in Thailand. Flat noodles beautifully entangled with tofu, eggs, beansprouts and sauces.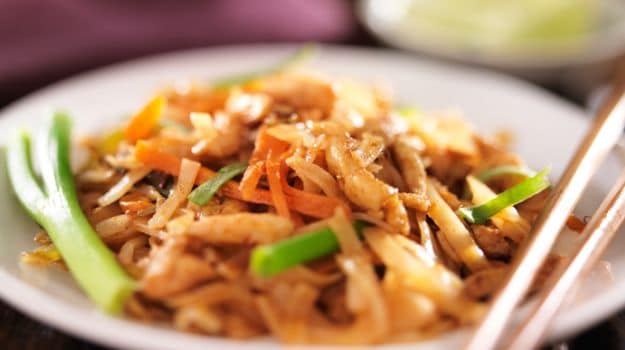 4. Thai Green Chicken Curry
Chicken cooked in coconut milk with onions, lime leaves, basil leaves and an aromatic Thai green curry paste. If you have a thing for coconut, then this Thai green curry is sure to tantalise your taste buds.
5. Som Tam (Papaya Salad)
Som Tam is a green papaya salad that combines all four tastes – sour, chilli, sweet and salty. This salad is not only pleasing to the eyes, but to the palate as well.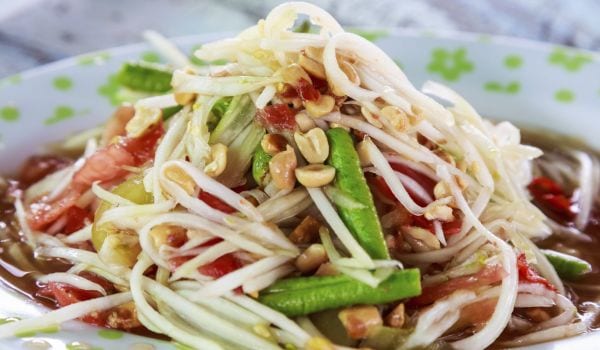 6. Thai Fish Green Curry
Fish fillets simmered in coconut milk with freshly made Thai green curry paste and aromatic spices. Best served with steamed rice. You can even add veggies of your choice.