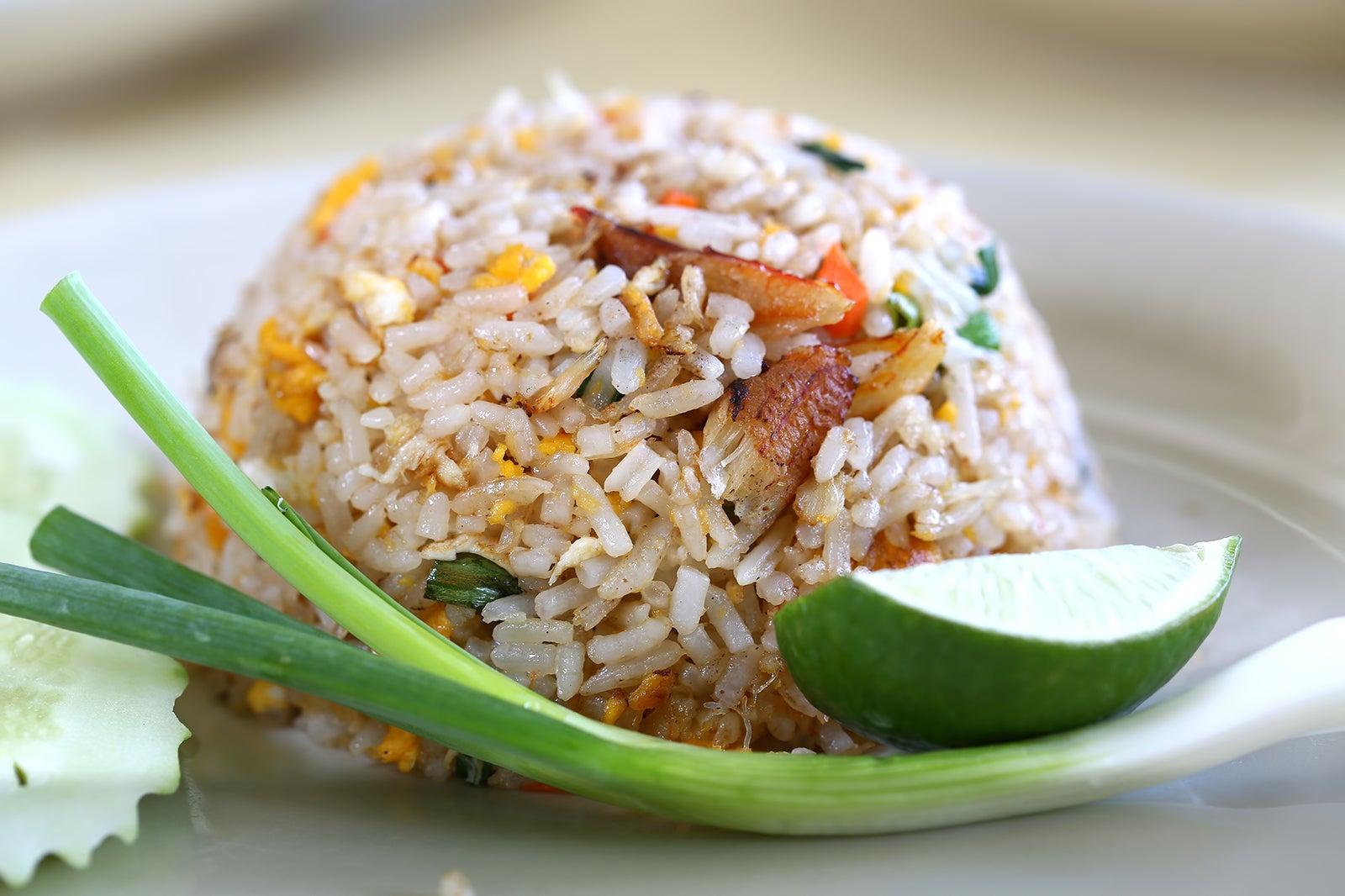 Fried rice, or khao pad, is often enjoyed for lunch in Bangkok. You easily bulk up this simple dish of rice, egg and onion with your choice of ingredients, from prawns, crab or chicken to tofu, basil or leftover vegetables.
7
Pad krapow moo (stir-fried basil and pork)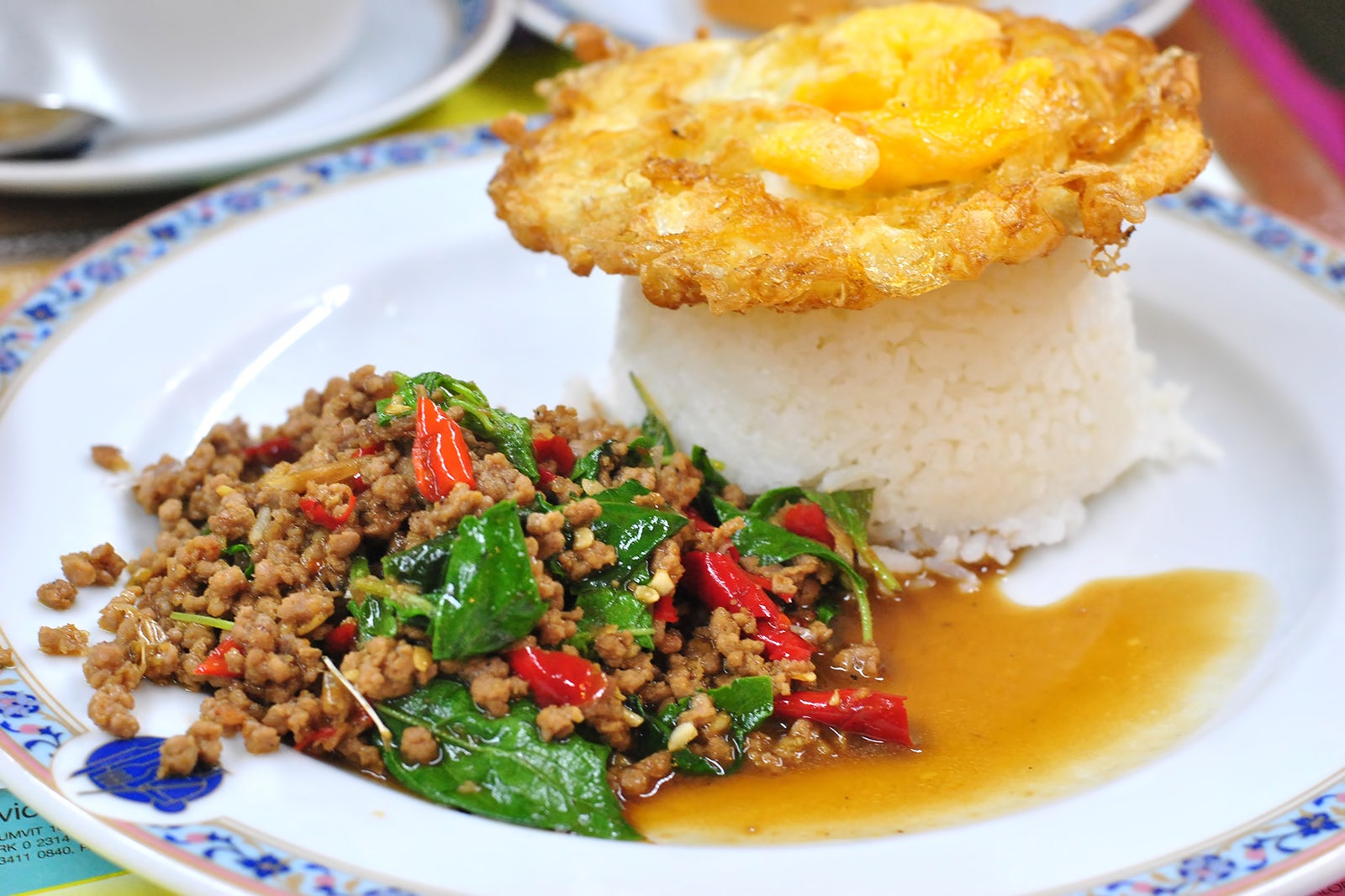 Pad krapow moo is a 1-plate Thai dish you can enjoy for lunch or dinner. Minced pork, holy basil leaves, large fresh chilli, pork, green beans, soy sauce, and sugar are stir-fried in a wok. The cooked mixture is piled onto a plate of steamed white rice and topped with a fried egg (kai dao).
8
Gaeng keow wan kai (green chicken curry)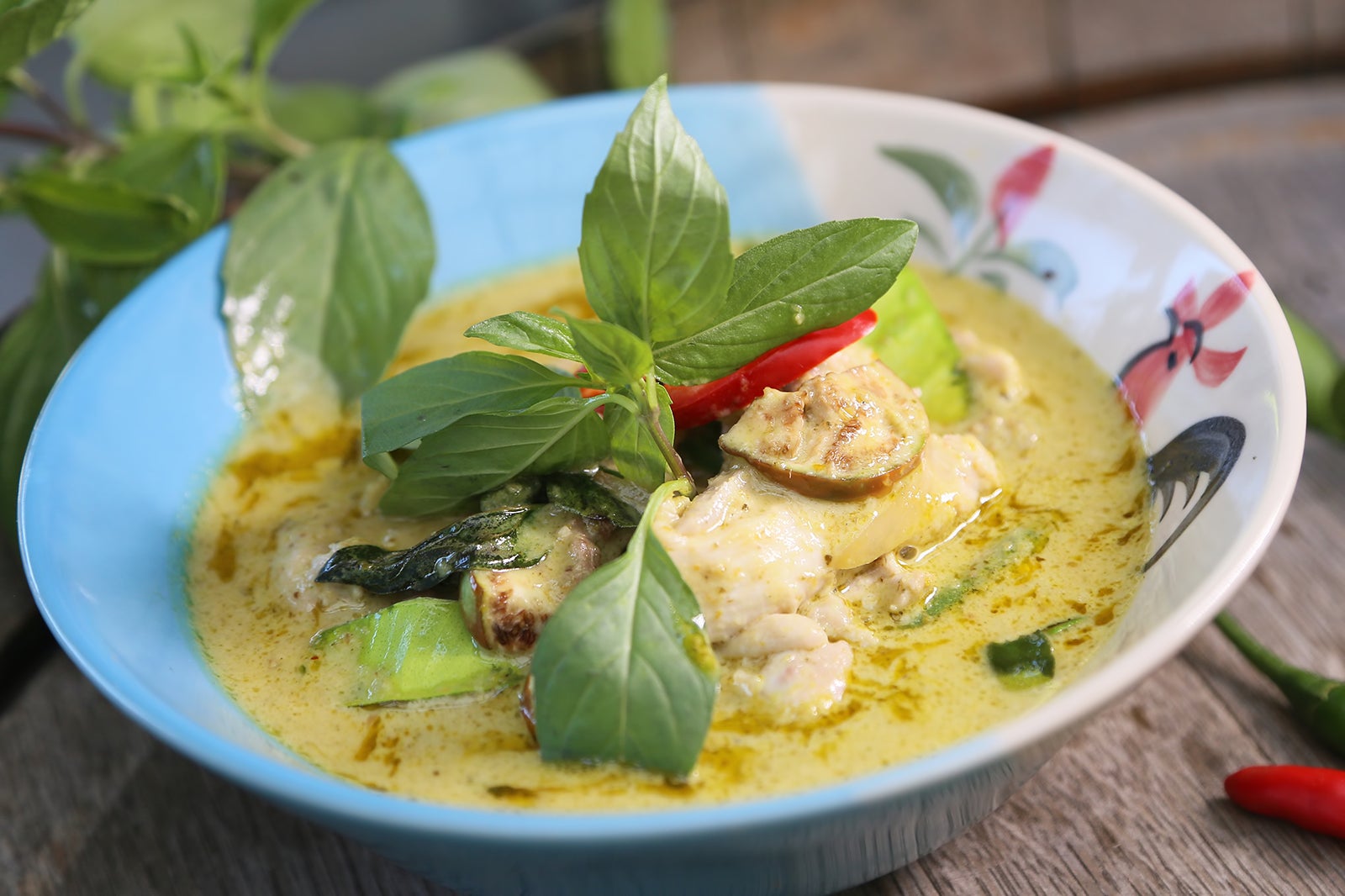 Gaeng keow wan kai gets its unique colour from green chillies, though ingredients used are like most Thai curries. This green chicken curry contains coconut milk, cherry-sized eggplants, bamboo shoots, galangal, lemongrass, coriander and sweet basil. It tastes richer and sweeter than the classic tom yum, and pairs well with flatbread or steamed rice.
9
Yum nua (spicy beef salad)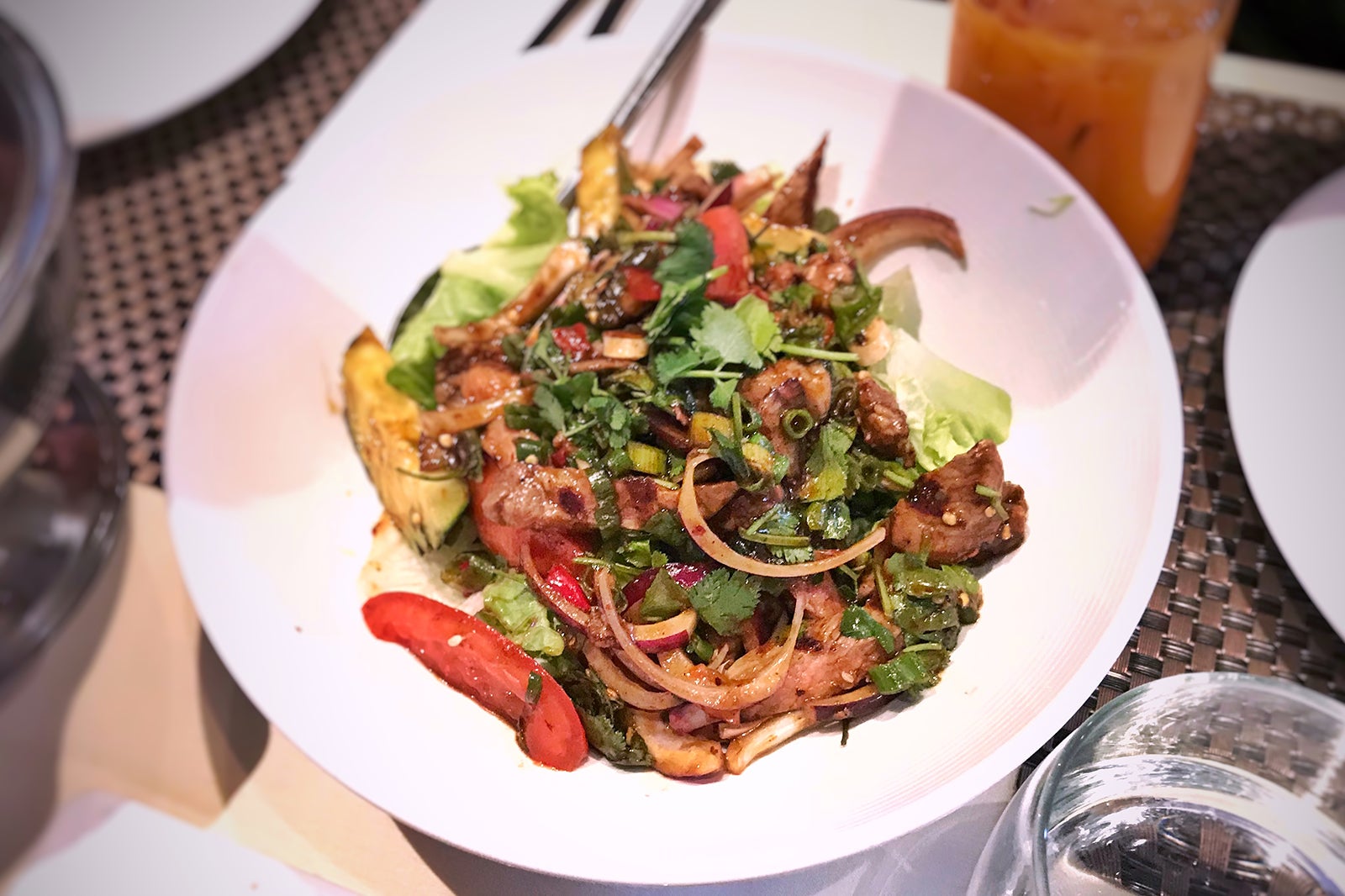 Yum nua is a refreshing Thai salad topped with strips of tender beef. It uses a zesty dressing made with lime juice, sesame oil, soy sauce, ginger, garlic, fish sauce, and palm sugar. You can enjoy yum nua on its own, but having it with rice helps cut down the sour-sweet flavour.
10
Kai pad med ma muang (stir-fried chicken with cashew nuts)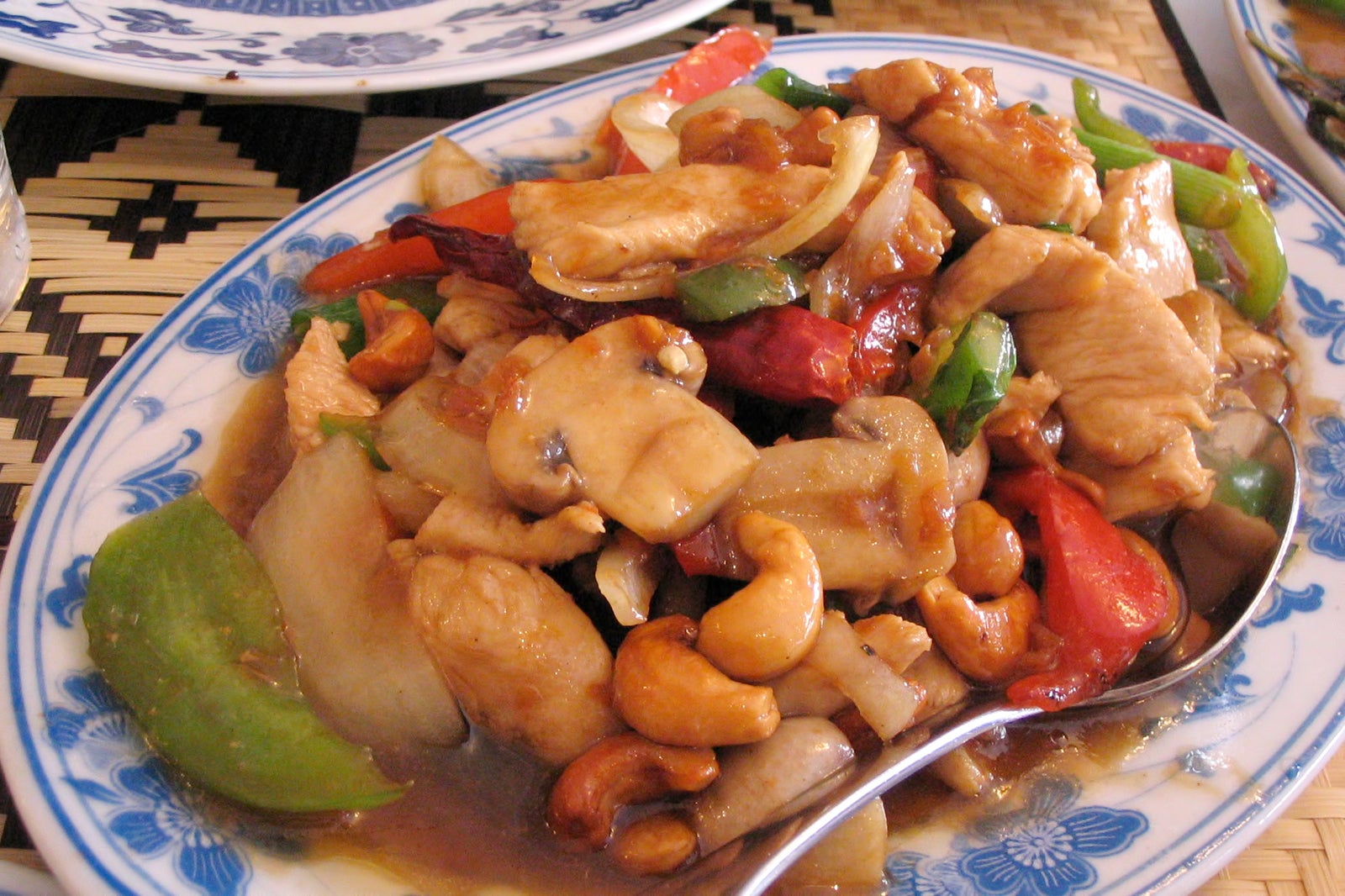 Kai pad med ma muang is basically stir-fried chicken with cashew nuts. This dish also contains soy sauce, honey, onions, chillies, and pepper, as well as a variety of vegetables (usually chopped bell peppers or carrots). There's dried chilli mixed in together with the chicken and cashew nuts, but it's hardly spicy. This dish is suitable for children or those who can't handle spicy foods.