Samgyeopsal is another staple Korean dish that requires little culinary skills, where chunky slices of pork belly are cooked on a grill at the diners' table. It's then wrapped in lettuce or sesame leaf with dipping sauces and accompaniments such as button mushrooms, green chili peppers, green onions, raw onions and garlic, as well as kimchi.
A popular dish among young working adults in Seoul, samgyeopsal is usually paired with a shot (or 2) of soju liquor.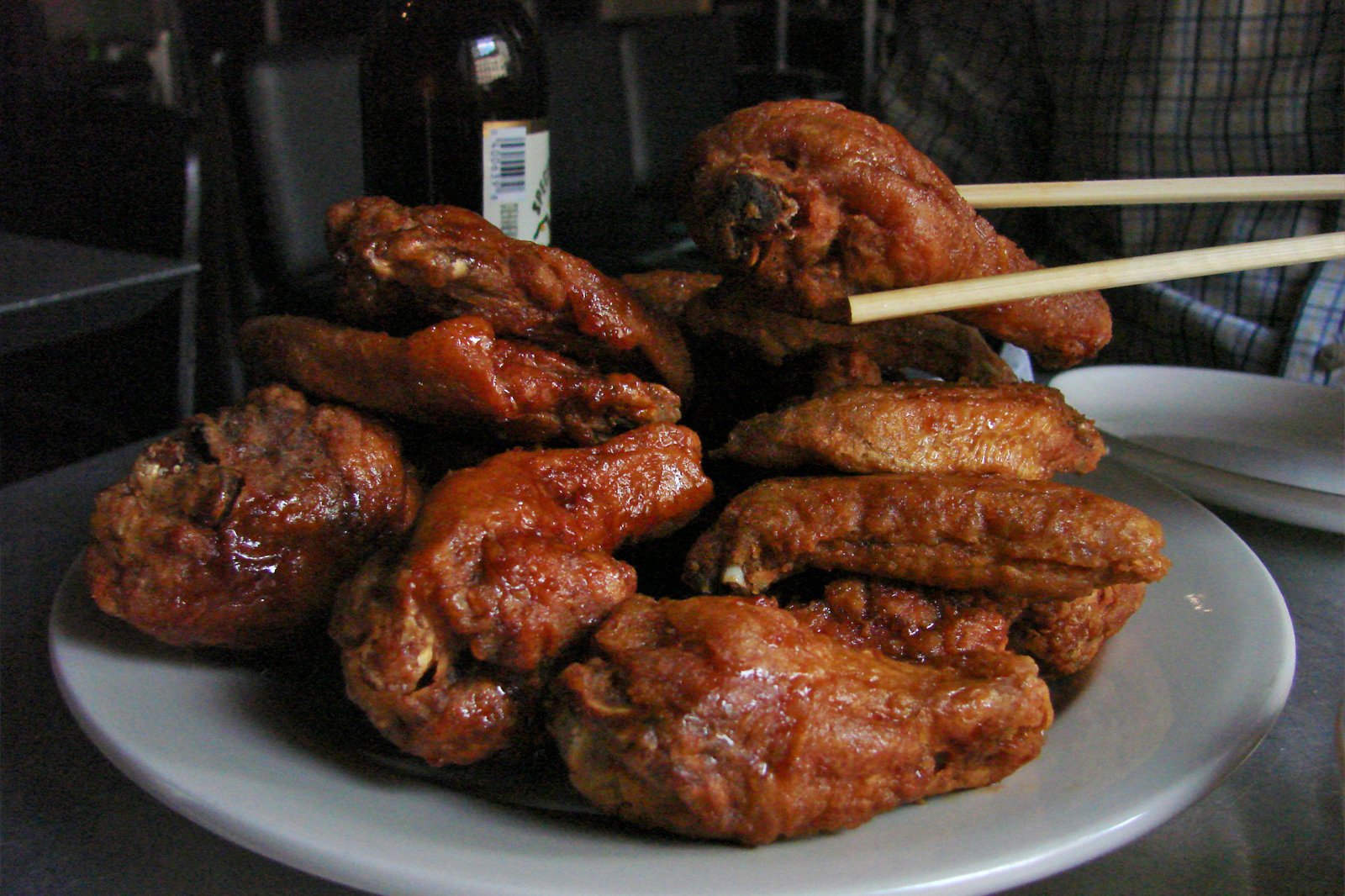 Korean fried chicken takes on the quintessential American fast food with its own unique flair. Unlike its American counterparts, the chicken is coated with a sweet and spicy sauce (some restaurants add green pepper inside the batter for a spicier kick) before double frying it in vegetable oil.
As a result, the meat is very juicy on the inside, while the lightly battered skin is crunchy with very little grease. It is a popular late-night snack that's typically served with beer.
Spicy cold noodle (bibim nengmyun)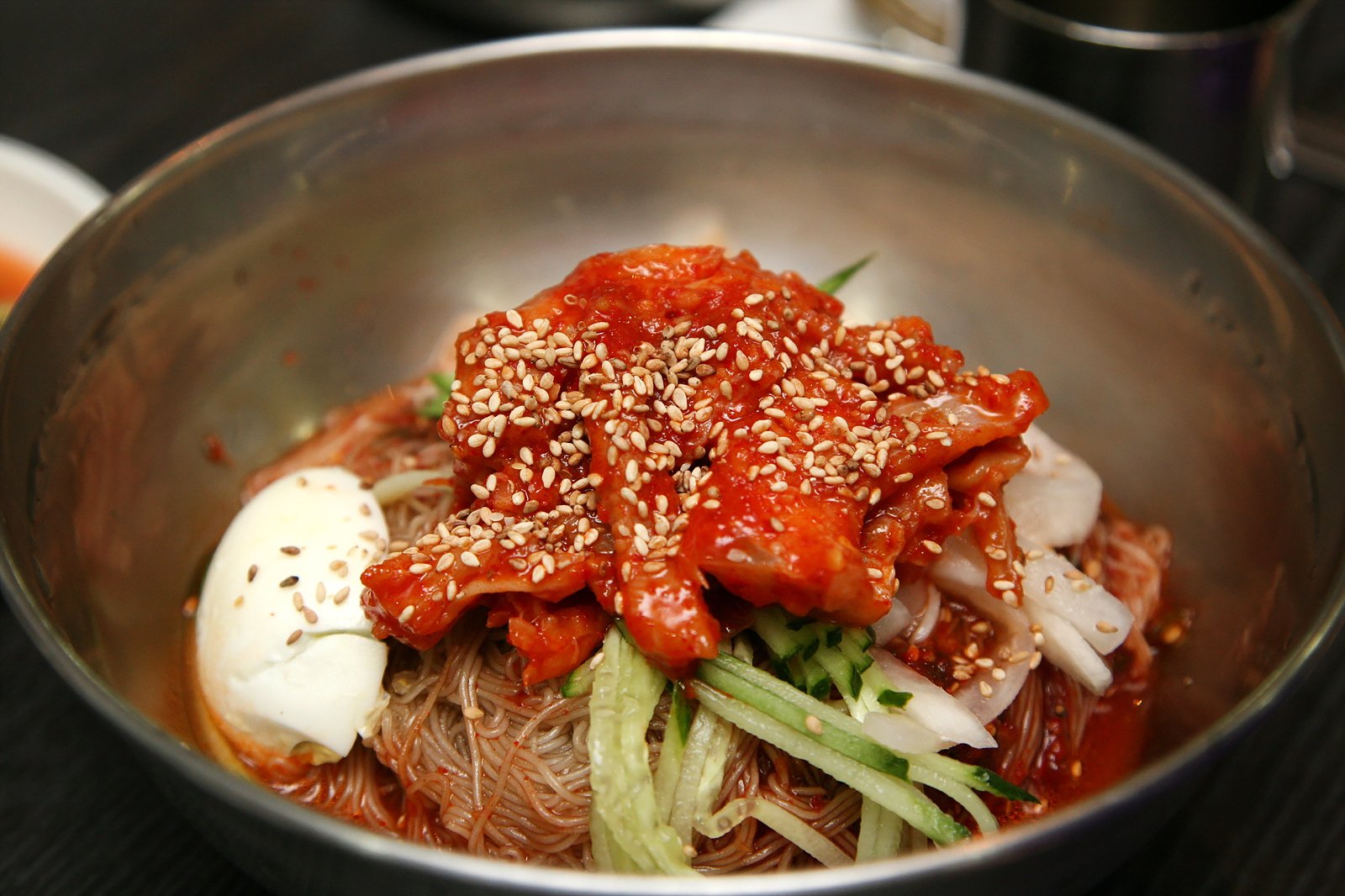 Bibim nengmyun is served in a stainless steel bowl with a cold broth, julienned cucumbers, Korean pear slices, boiled egg, and slices of cold boiled beef. The long and thin noodles are made from flour and buckwheat or sweet potatoes, though seaweed and green tea are also used for other variations.
Symbolising longevity of life and good health, the noodles are traditionally served without cutting, but diners can request for waiters to cut the noodles according to their preference.
Ginseng chicken soup (samgyetang)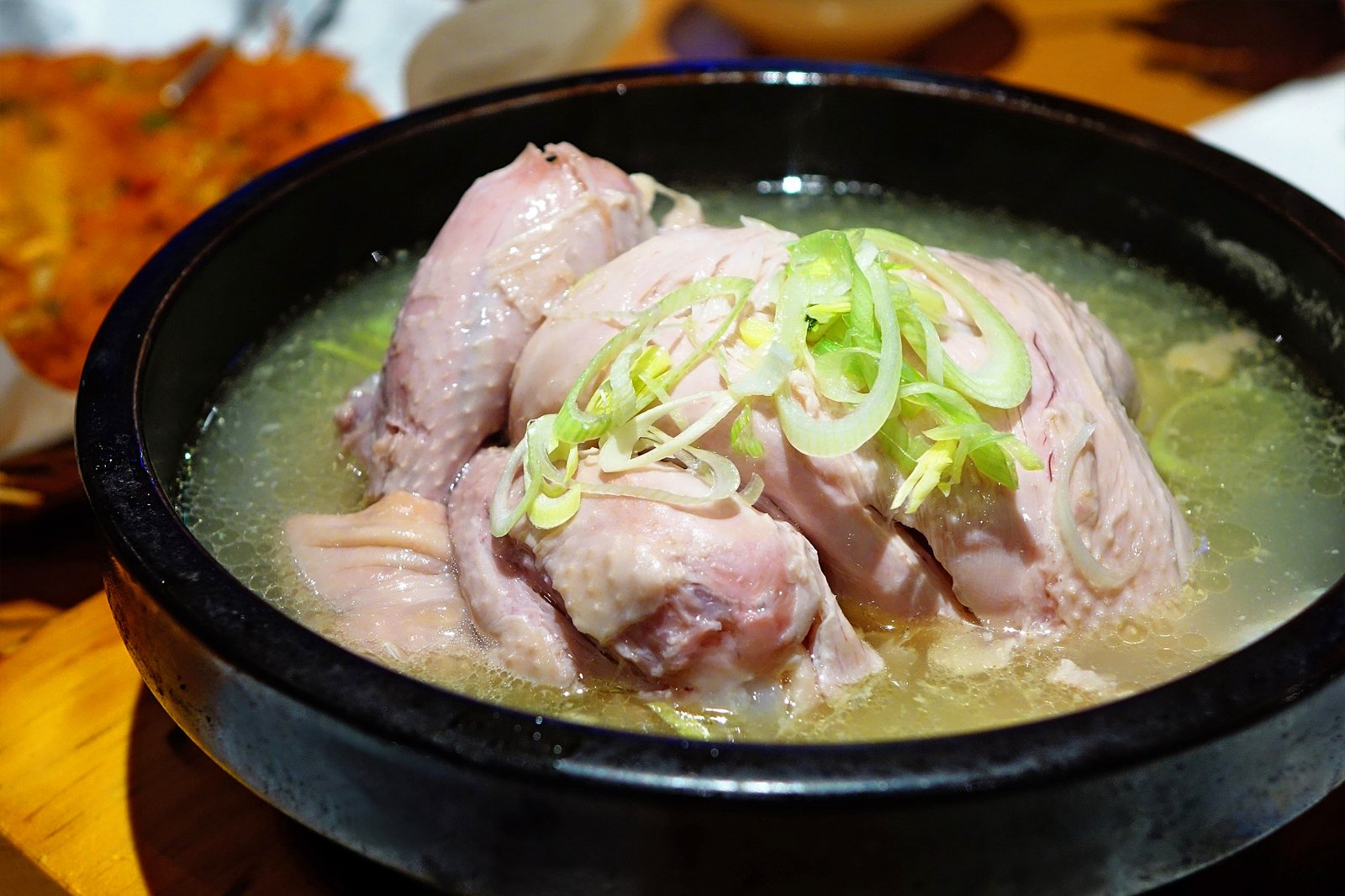 Locals believe that the body's energy must be replenished during summer, so it is a common practice for them to consume a piping hot bowl of samgyetang (chicken ginseng soup) between the months of June and early September.
This nourishing soup consists of a small spring chicken stuffed with chestnuts, garlic, dried jujubes, ginseng, glutinous rice, and gingko nuts. The ingredients are then slow-cooked until the meat is very tender and the thick broth permeates a slightly bitter yet fragrant taste.