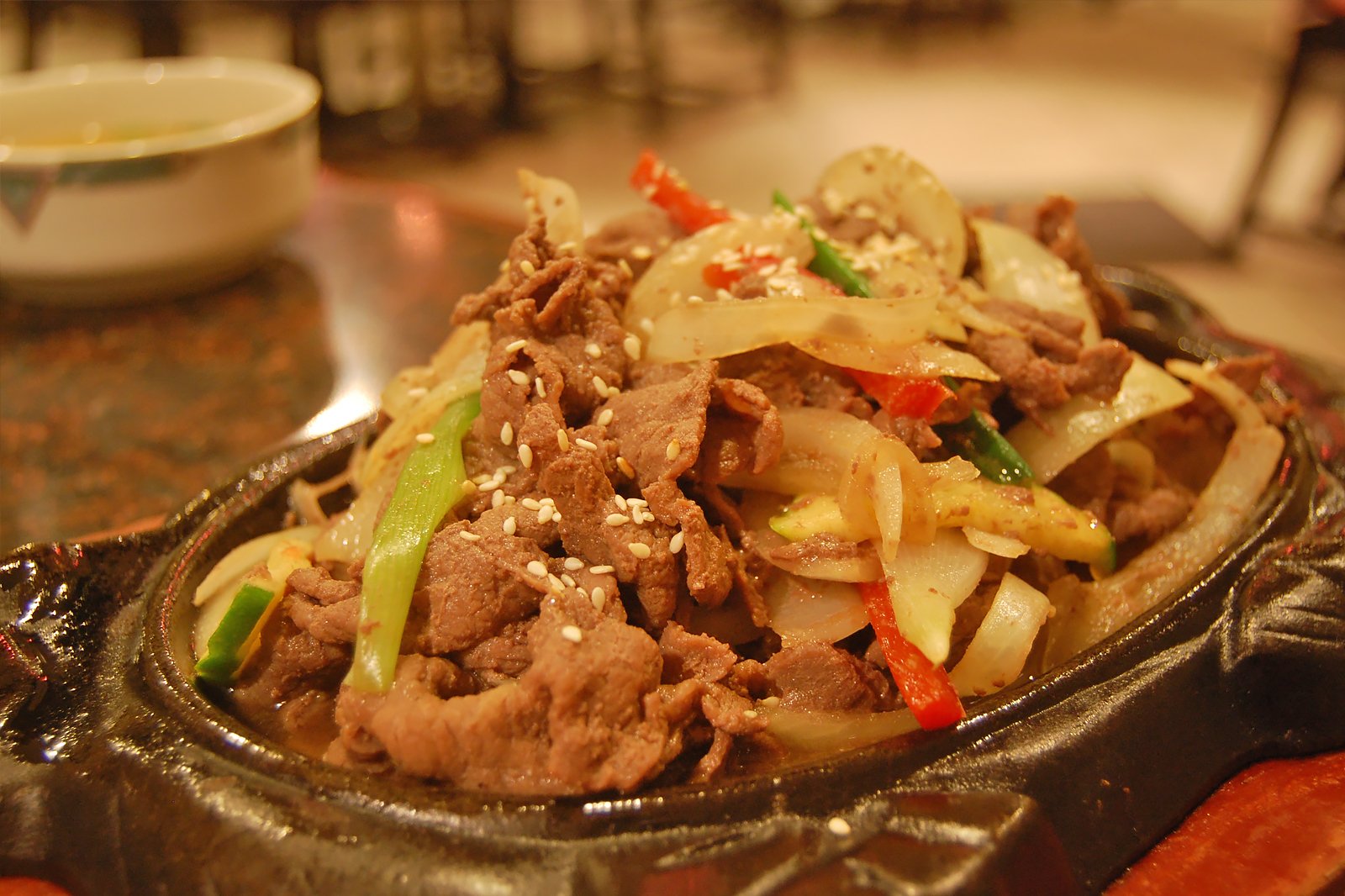 Bulgogi consists of thin slices of marinated beef sirloin that are cooked alongside sliced onions, green peppers, and garlic using a charcoal burner, resulting in a distinctive smoky flavour. Prior to grilling, the meat is marinated between 2 and 4 hours in a mixture of soy sauce, sesame oil, black pepper, garlic, onions, ginger, and sugar to enhance its flavour and tenderness.
This dish is also served with a side of leafy vegetables like lettuce and spinach, which is used to wrap a slice of cooked meat, often times along with ssamjang (spicy paste) and kimchi.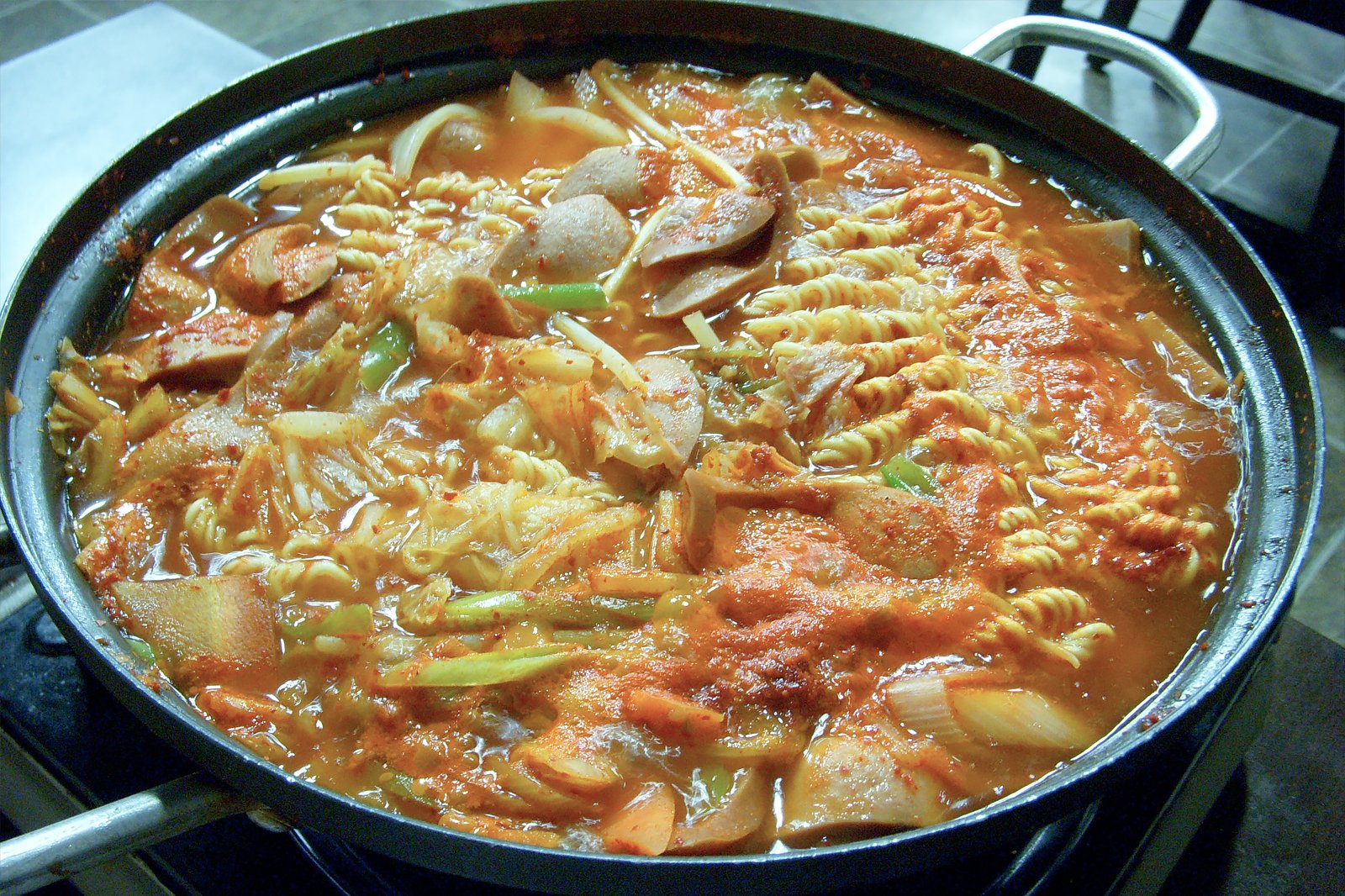 There are many different varieties of jjigae in Seoul, but this Korean stew usually contains meat, seafood or vegetables in a broth seasoned with hot pepper paste (gochujang), fermented miso (gaenjang), soybean paste, or salted fermented shrimp (saeujeot). Usually served as a palate cleanser between heavier dishes, jjigae has a similar consistency to a western stew.
One of the most popular jjigae dishes in Seoul is budae jjigae (army stew), which incorporates bacon, sausages, and Spam meat as well as ramyeon noodles and rice cakes mixed with gochujang paste for a spicy flavour.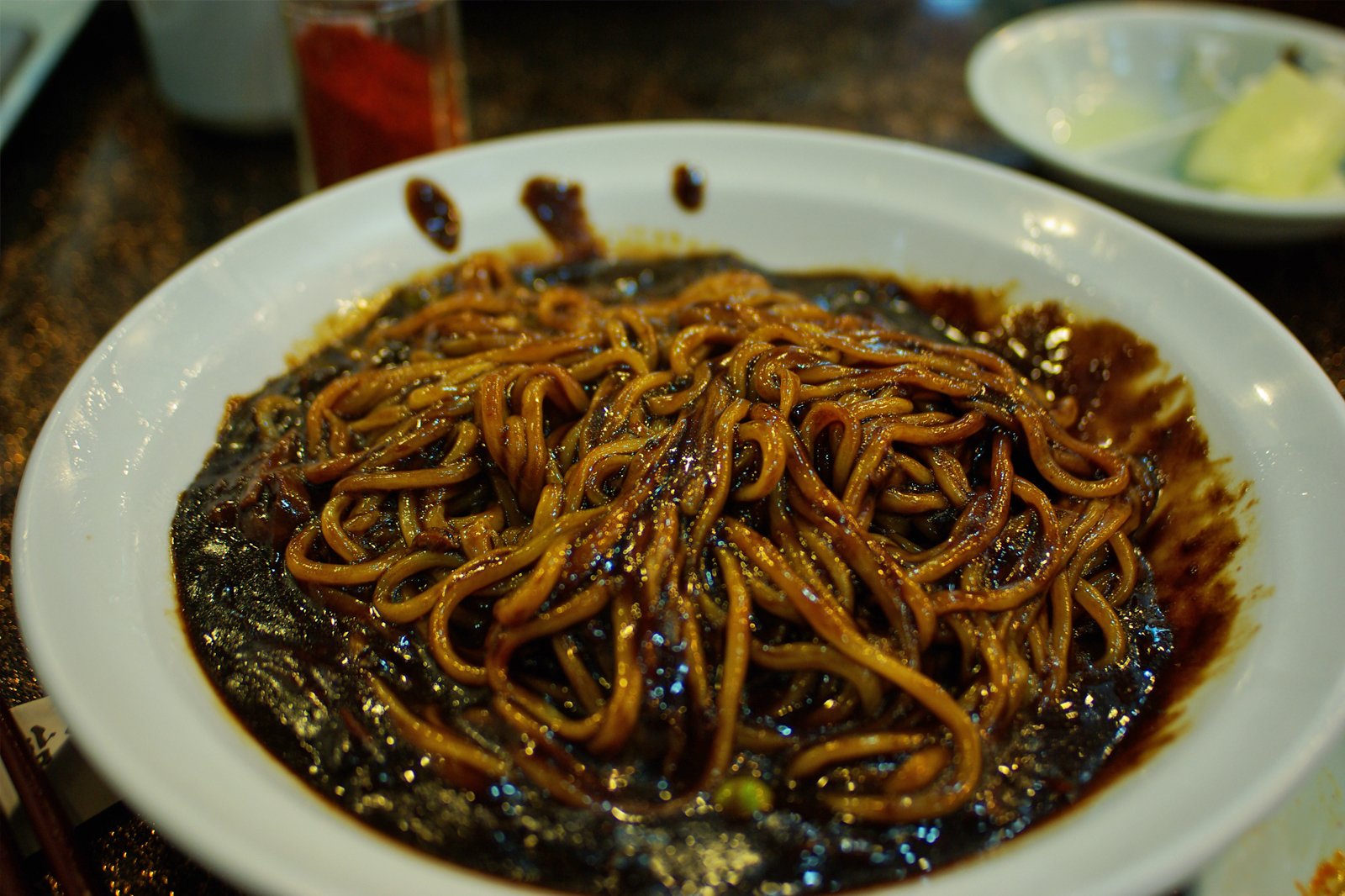 A Korean-Chinese fusion dish, jajangmyeon uses thick handmade wheat noodles topped with raw cucumber slices and a mixture of salty black soybean paste, diced pork and vegetables. Priced from 5,000 won onwards, this hearty noodle dish is great for when you need a quick meal that doesn't break the wallet.
It s also usually eaten by singles on Black Day, which takes places each year on April 14th. Those who do not receive gifts during Valentine's Day wear black attire and gather to consume black-coloured food such as jajangmyeon.